ESILAW is a trusted
solution since 1983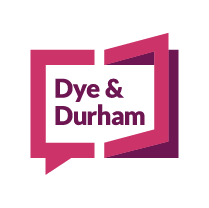 Part of the suite of software solutions by Dye & Durham, esiLaw is a trusted solution used by thousands of law firms across Canada for their accounting, billing and practice management needs.
Dye & Durham is Canada's leading legal technology provider, building and integrating solutions to maximize law firm efficiency. esiLaw complements a variety of our solutions, to ensure every dollar is accounted for, quickly and accurately.
Use esiLaw with other solutions you already use for:

I have been using esiLaw since it was installed at our firm 35 years ago. I find the program to be user friendly and extremely helpful…
Discover why lawyers and their staff love esiLaw!
Powerful, flexible, and easy-to-use
Our software provides the key features law firms need to run their businesses efficiently. From
time and disbursement entry to trust accounting and cost recovery, esiLaw is the ideal
solution to maximize productivity and profitability in your law firm.
For more information on esiLaw 360 or other ESI software products, please contact us.